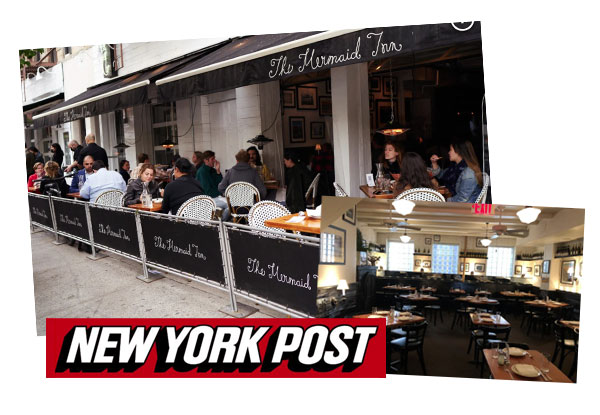 Mermaid Inn is coming to Times Square
The Mermaid Inn at Times Square to Launch with EB-5 Investors
When The Mermaid Inn opens at 127 West 43rd Street in Summer 2022, a group of aspiring immigrants will be among the many people celebrating the milestone. Alicart Restaurant Group is leading a new trend in the restaurant industry by using investment capital raised through a unique U.S. government program.
Created in 1990, the EB-5 Immigrant Investor program allows foreign nationals to obtain permanent U.S. residency by making an investment that results in new job creation in the United States. The program has facilitated billions of dollars of foreign direct investment and created tens of thousands of jobs over the last three decades.
Historically, most immigrant investors have participated in professionally managed, institutional funds that lent their capital to large real estate and public infrastructure projects. A change to the EB-5 program on July 1 of this year makes construction projects impracticable for job creation, leaving would-be investors with limited options.
Enter Alicart.
Because a single EB-5 investment must create at least 10 new permanent jobs, full-service restaurants are one of the few business models that work today for EB-5 investment. And while there is no scarcity of new restaurant ventures in search of money, EB-5 investors want to partner with established operators. Alicart's reputation as a top-tier institutional operator and The Mermaid Inn's history of success offer the perfect solution.
To bring in investors, Alicart partnered with EB5 Affiliate Network (EB5AN), a leading EB-5 consultancy and fund manager. Between 2014 and 2021, EB5AN has deployed over $150 million of investment capital into new job creating businesses and helped hundreds of families to immigrate to the United States. Following the EB-5 program change in July, the EB5AN team turned its focus to restaurants.
"One of the first calls we made was to Alicart," said Sam Silverman, founder and managing partner of EB5AN. "The Carmine's and Virgil's brands are iconic. Ask anyone in the New York restaurant scene who are the top institutional players in the market and Alicart will be at the top of the list. We wanted to place EB-5 investors in one of their deals, and The Mermaid Inn expansion to Times Square was a perfect fit."